Wow, look at that. You made the decision to leave your previous school and here you are feeling like a lost freshman all over again! Yikes!
Everything is being thrown at you rapidly. New campus. New culture. New concerns. Either you're handling it cool as a cucumber or have reached an anxiety level you never thought imaginable. But guess what?! It's your lucky day because here's the real tea on transfer student living and how to make sure you conquer the rest of your college life at Augusta University.
5 tips for the next best years of your college career
Wipe the slate clean
Leave whatever baggage you might have from before at the door and open yourself up to all the possibilities AU has to offer. This is a new season in your life and it's okay to release what was "then" in order to receive "now." Embrace it and enjoy what's to come.
Get connected
This is a different territory and you need to find a community of people to help you make your mark academically, professionally and socially. Make a great effort to meet the faculty and students in your department. Schedule an appointment with your career advisor over at Career Services! At the beginning of each semester, Student Life and Engagement hosts ClubFest, an event that features all of our clubs and student organizations that you can join. You can also follow organizations on social media to stay updated and actually know what's going on.

Here's a shameless plug: In The Wild, Augusta University's podcast, is on Instagram (@inthewildpod) along with many other amazing groups! Try looking up #AugustaUniversity and see what you find!
Make incredible memories
Don't be afraid to cross some things off your bucket list. College is a once in a lifetime experience, so make sure you're maximizing it. What are some things you wanted to do prior to transferring, but never had the chance to do? Could it be it joining a fraternity or sorority, starting a new organization or spreading your influence? Well, now is the time and this is your second chance to do so. Do not hold yourself back from getting involved in student life and making your mark on campus.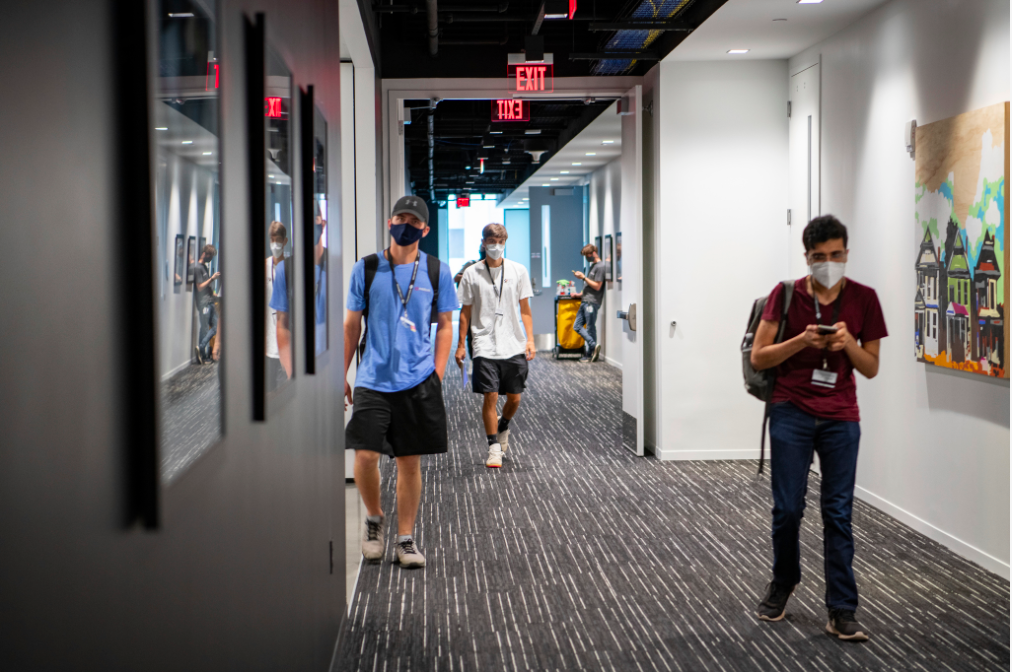 Explore Augusta
Not only is it important to know the nooks and crannies of AU, but you should also take the time to venture out into the beautiful city. There are tons of gems on AU's campus and there's plenty around in Augusta. If you're looking for places to go and things to do off of campus, check out the wall postings inside Jaguar Student Activities Center, use Eventbrite or reach out to classmates/professors. Going downtown to try new restaurants or finding new activities is always a great idea during the weekend.
Finish strong
Graduation is the primary goal and we don't ever want to lose sight of that. Buckle down on those studies. Be intentional with your schoolwork as you also look for an internship or job in your field. There are so many people here to help you but you must take initiative! The Academic Success Center is an awesome resource for your tutoring and studying needs. You could also try going to the Reese Library on Summerville or the Greenblatt Library on the Health Sciences Campus.
Now it looks like you're ready to fully dive in. Never forget: You are meant to ride the waves of transfer life, not drown in them. Keep swimming!
To hear more information about transfer students, listen to the latest episode of In the Wild.
In the Wild is available on Apple, Spotify, SoundCloud and Google Play.