Where's your spot in the JagNation?
I'm Susan Brands. I am a medical student at the Medical College of Georgia majoring in medicine. I'm a fourth-year student. I do a lot of administrative work. I really like getting involved in administration in general, policy and all that good stuff. I am a part of the AU Phi Leadership Society. I do intramural sports. I play volleyball and ultimate frisbee.
What's your favorite spot on campus?
I remember when I was little I would always ride by where the J. Harold Harrison, M.D. Education Commons is now at the time it was housing then. Whenever I'm at Harrison Commons, I realize how grateful I am to have it. I saw this building come up and being able to watch it develop and see how beautiful it is, and how lucky we are to have that. I love the green area in front of it, because after hard tests and exams when the weather was nice, everyone would just congregate on the grass and throw footballs and frisbees and layout and enjoy the weather. I have really good memories associated with that little grass patch in front of Harrison Commons.
What does inclusivity mean to you?
Inclusivity means making everyone feel welcome and appreciated. Something I always try to focus on is to allow people to not feel intimidated and feel like they can be treated as an equal, and that anything they say will be taken seriously and trusted. Something that has always frustrated me, is that when people don't feel like they are included or they feel ostracized. As I'm training to be a physician, I'm going into medicine, something that's critical in treating a patient is knowing the full story. If you go in with a bad attitude or are disrespectful to a patient or you don't take their initial complaint seriously, they are going to hold a lot more back from you. Something I have always tried to focus on is that everyone has different beliefs, everyone has different cultures, every human being is different from the next. So something I'm trying to focus on is that I don't have to adopt your doctrines, we don't have to have anything in common, but I can respect what you believe I can respect your opinions, I can respect your health care, how you treat yourself, how you think of yourself. I am not here to judge you I'm here to treat you. I think that when you treat people with respect, treat them with honesty and appreciation, they're going to reciprocate that and you're going to have a better relationship.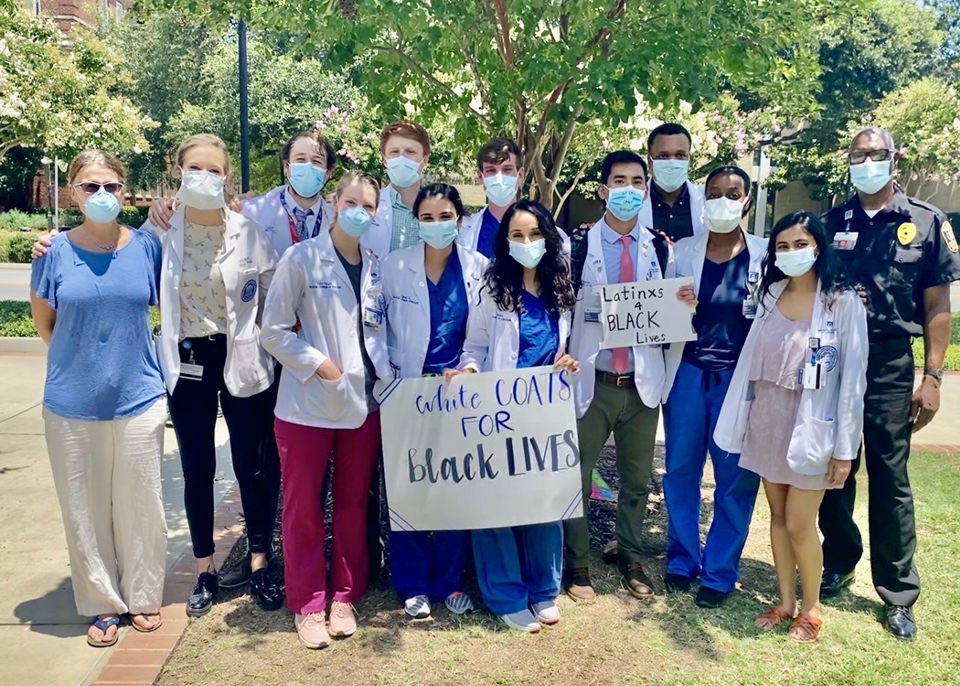 What's the most interesting Augusta University experience so far?
The experience that made me most proud of Augusta University was the Black Lives Matter movement. When everyone from the hospital, from the medical school, from the dental school came out and stood on the quad and had a moment of silence. Again, it wasn't a political movement, wasn't anything based in one opinion or another. It is saying 'We treat everyone equally. We treat everyone with respect. We're physicians. We're unbiased. We're going to do our jobs. We're going to appreciate you and treat you well.'
As someone who grew up in Augusta, I am very passionate about seeing Augusta succeed and seeing Augusta rise and live up to its full potential. Seeing Augusta University do things like that, where they're being a voice in the community and they're leading the community makes me proud to be a part of it.
What's your favorite thing about JagNation?
I like the potential it has. There are some very passionate people involved in administration at all levels. There's nothing I hate more than when people don't take pride where they are. Seeing so many people being passionate about Augusta University and JagNation succeed is really encouraging because I think what a university needs to succeed is people who are passionate about it and believe in it and are willing to do what it takes to make it a voice in the community. I think what I enjoy most about the school is that it has people involved who are willing to take it to the next level.
How do you represent your respective value of inclusivity?
I try to practice it every day with every patient I interact with. I treat everyone the same. I treat everyone as if everything they say is important and honest and deserves to be listened to and respected. I think it's in every interaction. Yes, it's good to make big policies, make big program changes, statements, sit-ins, and moments of silence, but I also think that's important to remember it on a patient-by-patient basis. That's what I try to do. Every time I walk into my patient's room, I try to treat them as a part of the health care team. I always try to make sure that the patient feels a part of the decision making that their health is in their hands.
What's something that the average person wouldn't guess about you?
Probably that I'm a huge Lord of the Rings fan. I grew up being obsessed with Lord of the Rings. I have a tattoo in elvish on my side. I love stereotypical nerdy things. I grew up in a very nerdy family.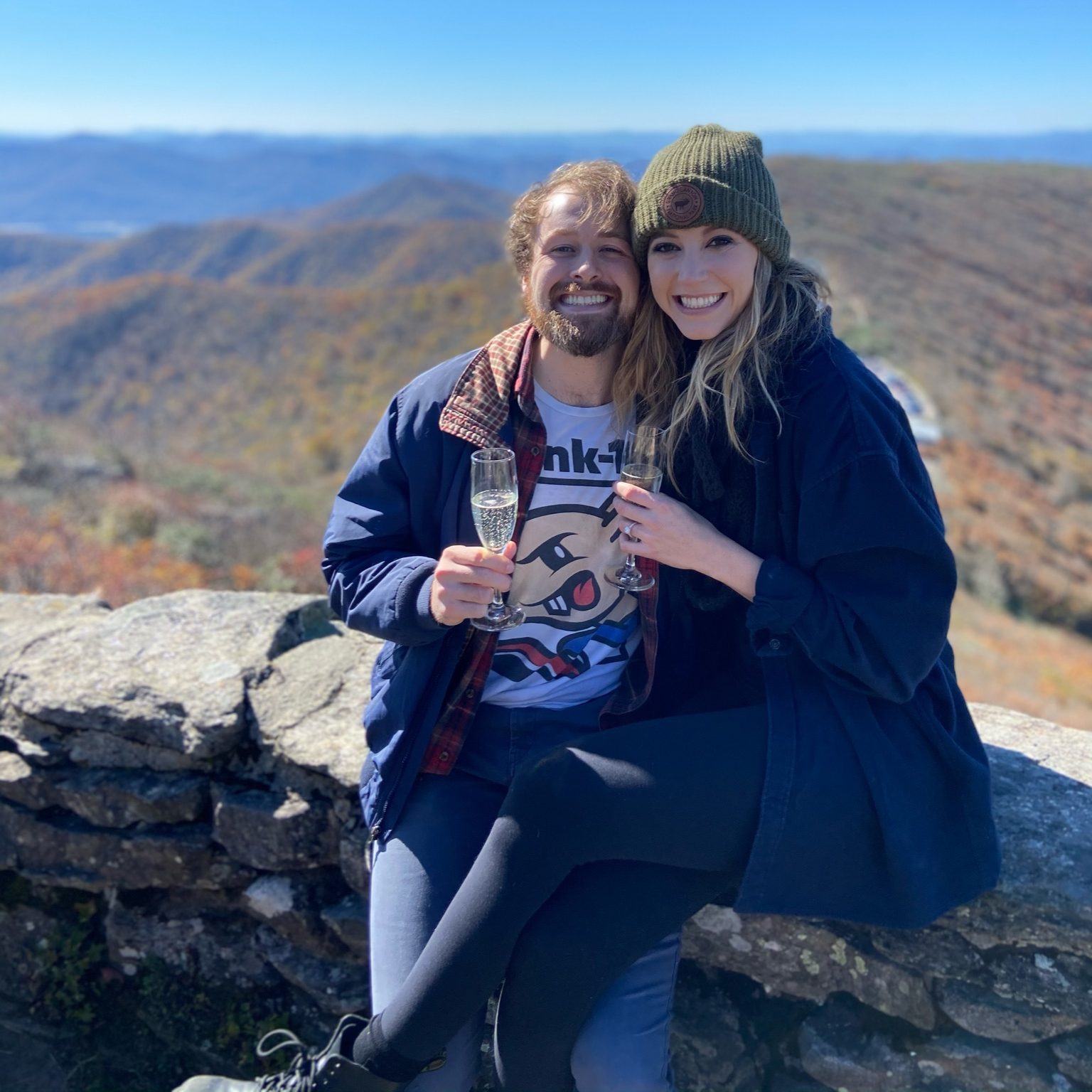 How do you like to spend your time outside of campus?
I really like reading. I read a lot. My fourth year has been a lot more conducive to getting back to reading. I read a lot of science fiction, fantasy, classic lit. I've been able to paint a lot more. I do a lot of ceramics and sculpture. I love hanging out downtown with friends and grabbing dinners. I love GreenJackets games. Spending time with my family. I love to spend time with them when I can.
What would you recommend to students who want to become more inclusive?
It's hard because we all have biases. Everyone has an underlying bias, but it doesn't necessarily matter that you have that bias, but what you choose to act on. It's taking a moment to stop, because we all jump to conclusions so quickly. Taking that moment to pause and say I should give this person what they're saying and chance and then try to see it from their point of view to develop that empathy, which develops over time. Find a common bond to make them more comfortable, because I think your relationship can blossom from there. It means treating someone as an equal, treating someone with respect.
Learn more about Values Week by listening to the latest episode of In the Wild.
Ready to experience what life is like at Augusta University?
Create your own path with nationally ranked programs, a diverse community and endless opportunities to get involved. Apply online today!